"Inspired by our Chairman, our vision for Uganda was to see its people empowered towards progress. We saw capacity building as Ugandan's wheels to the future and established NAL in the spirit of being a trustworthy partner. The commitment was to give the common man excellent yet affordable transportation and boost economic growth. Prosperous & Self-reliant was our dream for the people of Uganda" Nish Auto Limited, registered with corporate affairs Uganda in 2011 and the Company started regular operations effective 2012. 
The parent company, DAG, was established in 2003, in U.A.E., has been associated with M/s. Bajaj Auto Ltd., since its incorporation and has the distinction of being the OE partner for Bajaj Auto Ltd., for over 4 decades. DAG, considered as one of the 'premiere' two-wheeler dealerships in UAE, is the authorized distributor and marketer of Bajaj two-wheelers across Uganda. We provide the most popular range of Bajaj motorcycles, genuine spares, and unfaltering after sales service. Backed by its untiring team of professional and trained technicians, authorized service stations and its own service center, NAL has been instrumental in developing Uganda through building infrastructure and creating jobs thereby providing a livelihood for the common people in Uganda. We at NAL are committed to provide genuine spare parts, accessories, and a never failing support to its customers and business associates.
"NAL will deliver world class and consistent customer experience with quality products, service and spare parts through satisfied stakeholders."
"To achieve absolute customer delight through our products and services; both in the domestic as well as international markets. This will be achieved through a highly committed and motivated team of people who constitute the NAL Family. "

NISH AUTO LTD is the sole importers of Bajaj Motorcycles ,Three – Four Wheelers in Uganda. We distribute Bajaj Motorcycles in Uganda through our country main dealer M/s VERMA.Co, through their branches and dealers across the country. We have an assembling plant located in Ntinda Industrial Area for all the mentioned products that we dealing. We have various models and their features have drawn unprecedented interest from intending customers from all sector players especially BODABODA riders. We have a wide range of products to suit all needs; including commercial (BODABODA), Corporate ,and personal/individual riding; all made to suit riders  needs in regard to consumption ,durability ,power, design and comfort, safety and state of the art service, among others..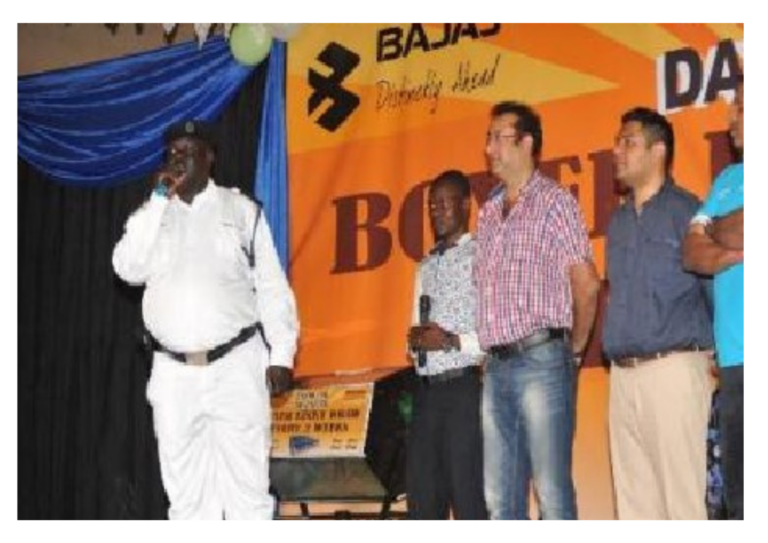 ROAD SAFETY AWARENESS TRAINING
We conduct periodic road safety awareness for riders inpartnership with traffic police and other stake holders.
In these we encourage riders to wear helmets, have respect for other road users and always respect the traffic regulations.
Our bikes are all delivered with helmets and user guides.
Riders are encouraged to acquire permits and are takenthrough pertaining processes and requirements.
FINANCIAL TRAINING
We offer finance and investment trainings for our riders country wide .This we do directly, and through our partner banks and financial institutions. We teach riders on how to save both as individuals and groups, the benefits of financial discipline, and suggest alternative businesses that can be invested in with the generated savings for better livelihoods.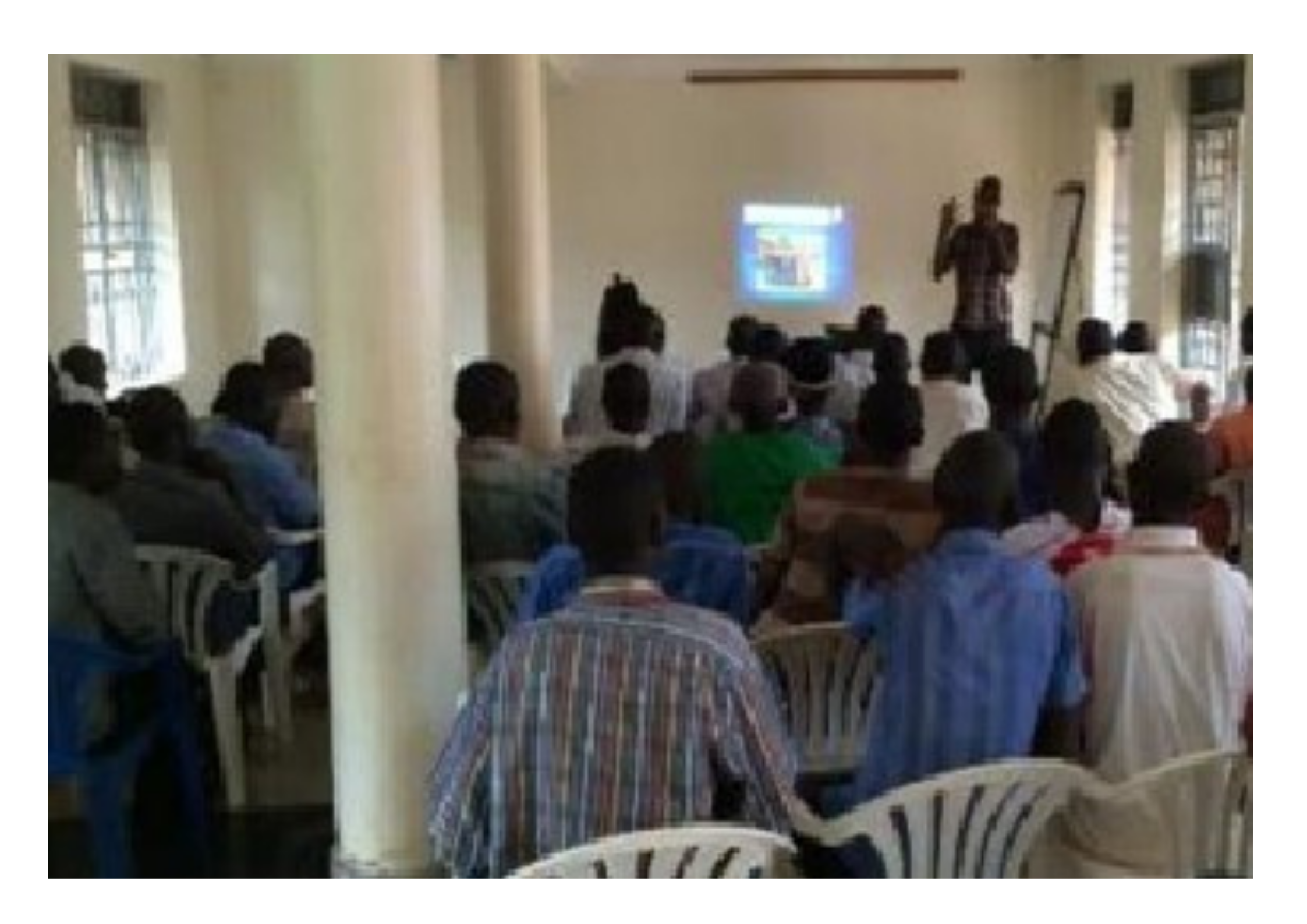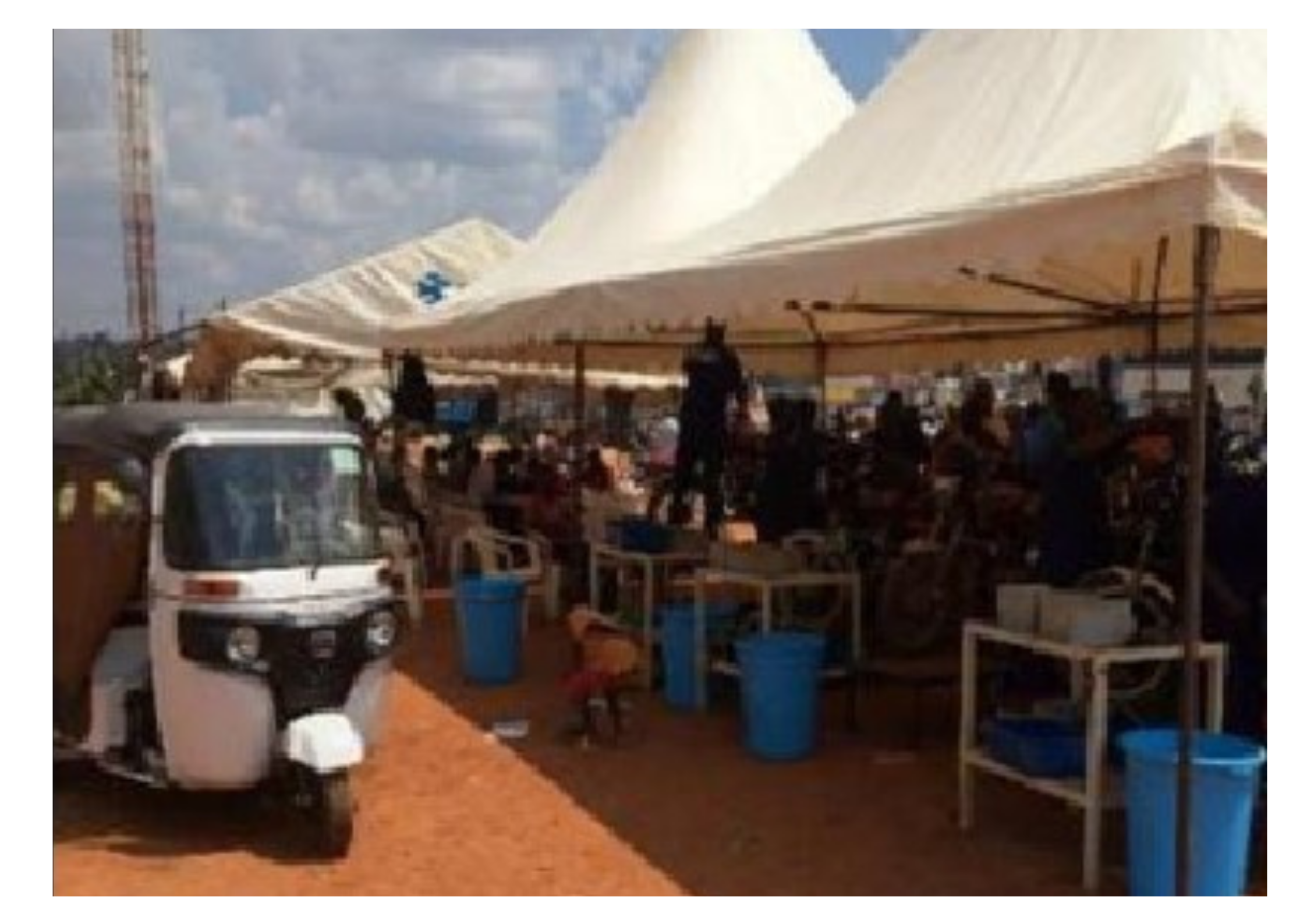 FREE SERVICE CAMP
We conduct area free mega service camps where motorcyclesare services and repaired free .On these we offer maintenance tips and road safety awarenessas well .We believe that vehicle performance and mechanical condition are very key in ensuring reduced accidents.
Boxer Skill Contest - 2016 (Winners)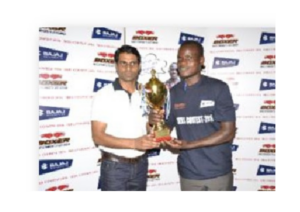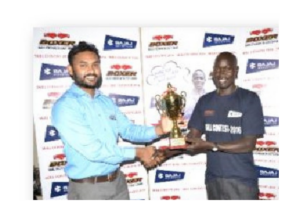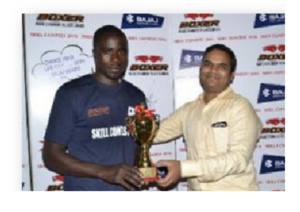 Subscribe to our Social Media Accounts